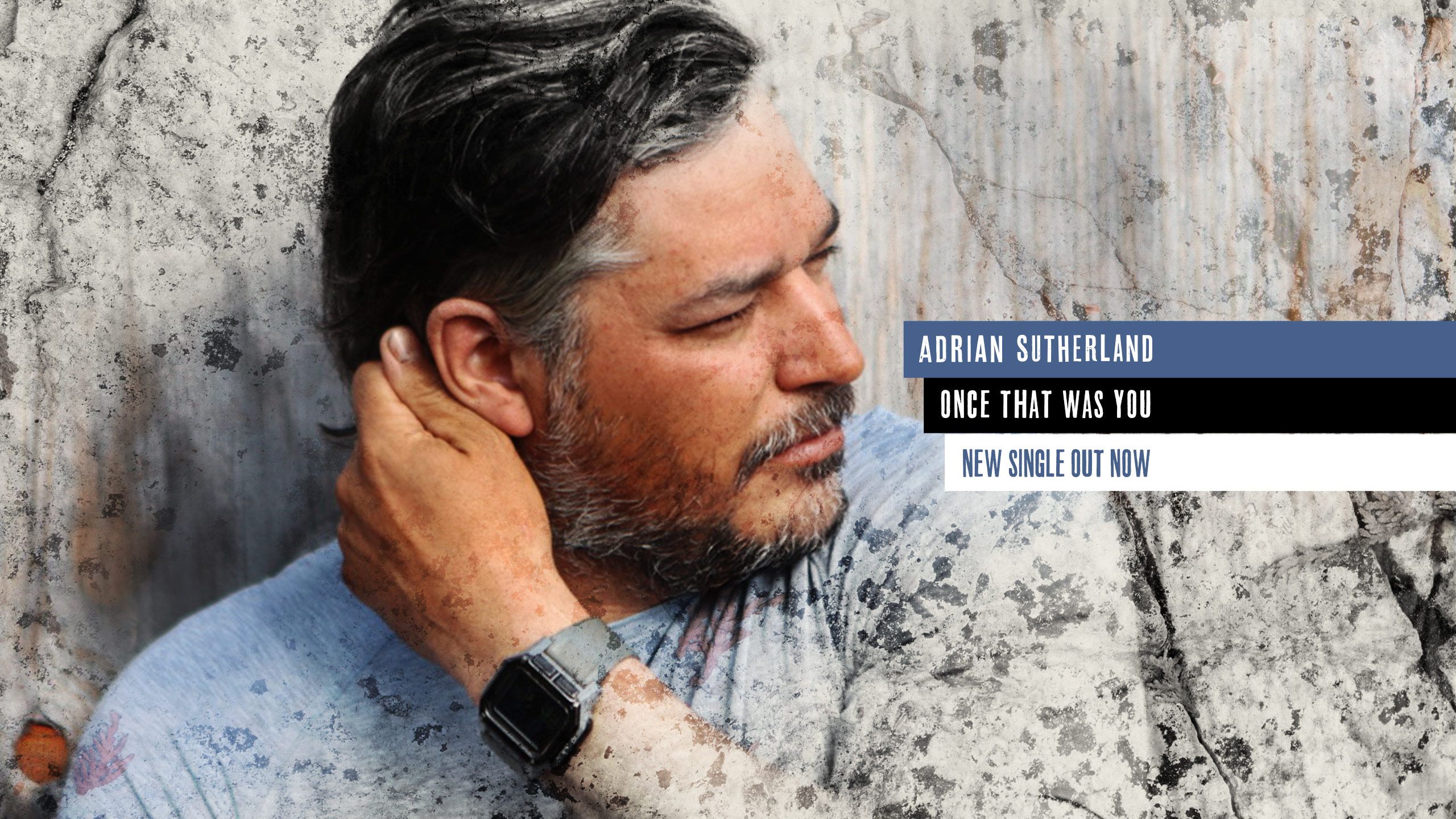 Once That Was You is the second single from Sutherland's debut album. It was co-written with Jay Semko in Saskatoon SK on Friday, March 13, 2020 – the day after the JUNO Awards were cancelled due to COVID-19. 
Adrian and Jay had planned a co-writing meet-up while Adrian was in town to play JUNO Cup hockey, and despite the unbelievable news coming down all around them, they decided to forge ahead. They met in-person for the very first time in a Sheraton hotel meeting room, and in three hours penned this beautiful ballad about yearning for lost connections. 
"Once That Was You is about longing for something or someone who touched your heart deeply. We were writing this song while everything was shutting down by the minute. It felt like the end of the world, that's how we were both feeling – that line actually opens the song," says Sutherland. "It's definitely a ballad, probably the first real ballad I've ever written. Jay writes from a place of deep emotion, and that approach was at the heart of our writing session." 
Says Jay Semko: "Sometimes songs are there waiting to be brought into our world. Adrian is such a natural writer and, despite the strange circumstances we were creating under, the words and music just organically flowed. It was an amazing cosmic connection, and I remember feeling a real sense of serenity as we finished writing the song." 
PRODUCED BY COLIN LINDEN 
Once That Was You was produced, engineered, and mixed by Colin Linden, who also performs guitars on the track. Working from his Pinhead Recorders studio in Nashville, with Adrian working from his SeaCan Studio in remote Attawapiskat First Nation, they were able to make some beautiful music together during the pandemic – across international borders, without either of them leaving home. 
Says Sutherland about Once That Was You: "Colin did an amazing job drawing you into the melody of this song. When he suggested adding strings to it, I loved that idea! It turned out even more beautiful than I ever imagined it could be." 
Says Linden: "When I first heard Once That Was You, it struck me as the sound of heartbreak and humility – grace under pain…. And like another conduit of emotion – the great Roy Orbison – Adrian's voice cried out for strings and atmosphere to deliver the message." 
Joining Adrian and Colin on the track is Chris Carmichael (Nashville TN) on strings, Jerry Roe (Nashville TN) on drums, and Johnny Dymond (Toronto ON) on bass – each working remotely from their own recording spaces during the pandemic. The song was mastered by João Carvalho, with artwork by artistic designer Nick Perreault. 
Once That Was You is one of seven songs that Colin Linden produced for Sutherland's album debut. The full album – When The Magic Hits – is slated for release September 17, 2021. 
SONGWRITERS ON THE ALBUM 
In addition to Jay Semko, Adrian co-wrote for When The Magic Hits with several stellar songwriters, including brothers Chris Gormley and Matt Gormley, Scott Dibble, Tim Vesely, Colin Cripps, and Serena Ryder. 
LISTEN NOW! Once That Was You