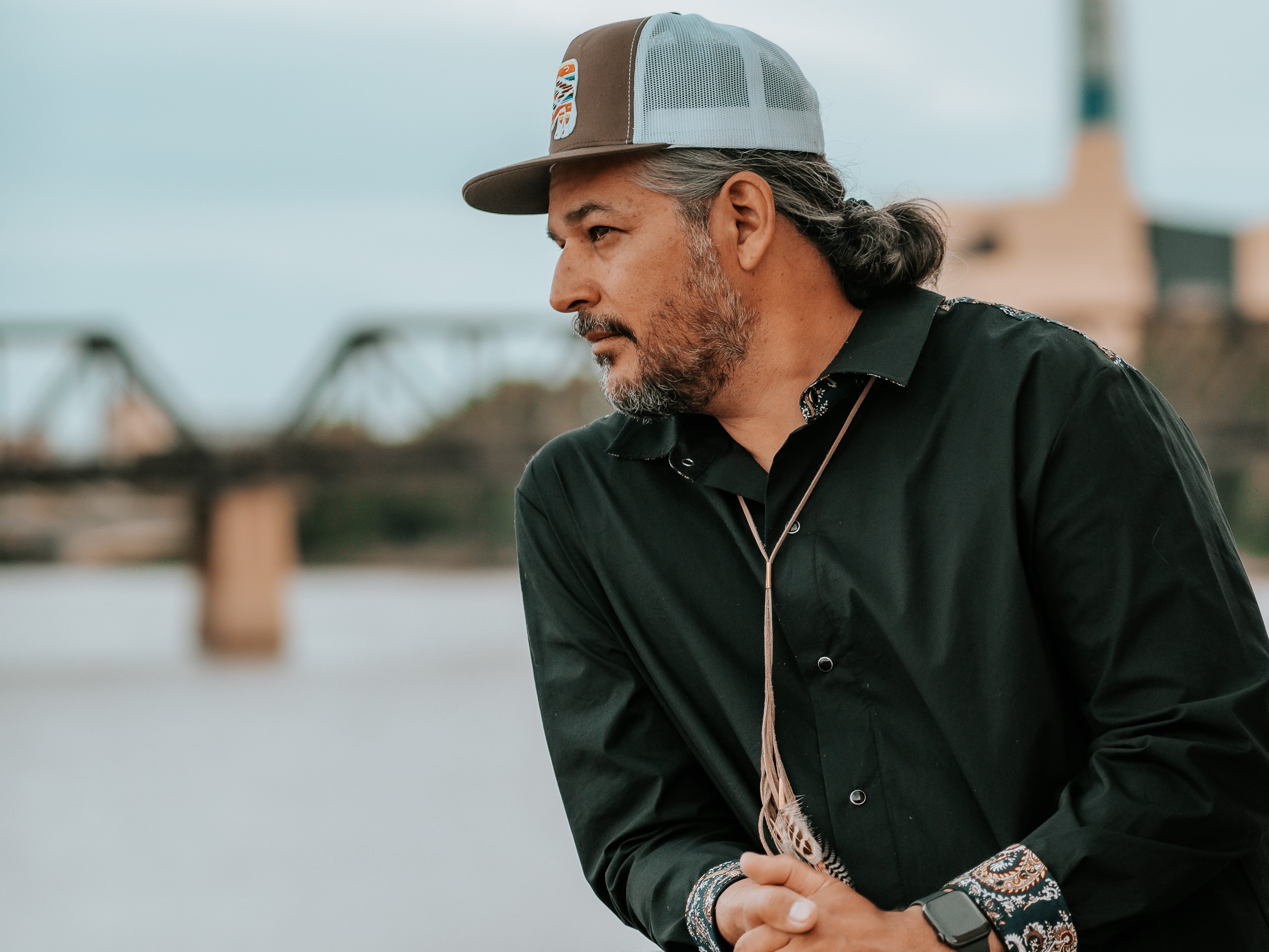 In a moving tribute to the enduring bonds of family and the power of music to express heartfelt emotions, Adrian Sutherland has released a touching new single sung and performed entirely in his first language, Omushkegowuk Cree. 
Notawe (Father) - pronounced Noh-TUH-wee - is the first single from Sutherland's upcoming second album. The song pays homage to his First Nation Indigenous culture and language.
"Notawe means 'my father' in my language and can also mean 'my Creator,'" says Sutherland. "It's a song about fathers who have departed to the spirit world, but it's not so much about the grieving process. It's about finding the will to move on and live life on your own after your parents have passed, no matter how hard things get."
Notawe (Father) was written by Adrian Sutherland and produced by Colin Linden, which marks the second time the two have collaborated. Linden produced seven tracks on Adrian's JUNO-nominated debut album When The Magic Hits, recorded remotely during the pandemic with Sutherland in Attawapiskat, Linden in Nashville, and other musicians in their own studios. Sutherland and Linden worked in person for the very first time in Linden's Nashville recording studio in May 2023.
Notawe (Father) was recorded and mixed by Colin Linden and Michael Stankiewicz. Performing on the track are Sutherland on vocals and acoustic guitar, Linden on acoustic, electric, and bass guitar, Jeff Taylor on accordion, Jim Hoke on tenor and baritone saxophones, and Jerry Roe on drums. It was mastered by the legendary Greg Calbi (Sterling Sound, NJ), who has worked with big names like Bob Dylan, Bruce Springsteen, Norah Jones, and John Mayer.
The beautiful artwork was designed by Nick Perreault, Adrian's long-time art director, featuring one of Sutherland's sons, Geeshig Sutherland, alongside a 'Young Brave' circa 1903. Inspired by a scrapped design sample 10 years ago, Sutherland remembered 'Young Brave' and revisited the design. It turned out to be perfect for Notawe - especially since the 'Young Brave' is about the same age as Geeshig, with similar features too.
Notawe (Father) is one of two all-Cree songs on Adrian's upcoming ten-track album, which will be released in the spring of 2024. Listen on all streaming platforms here.