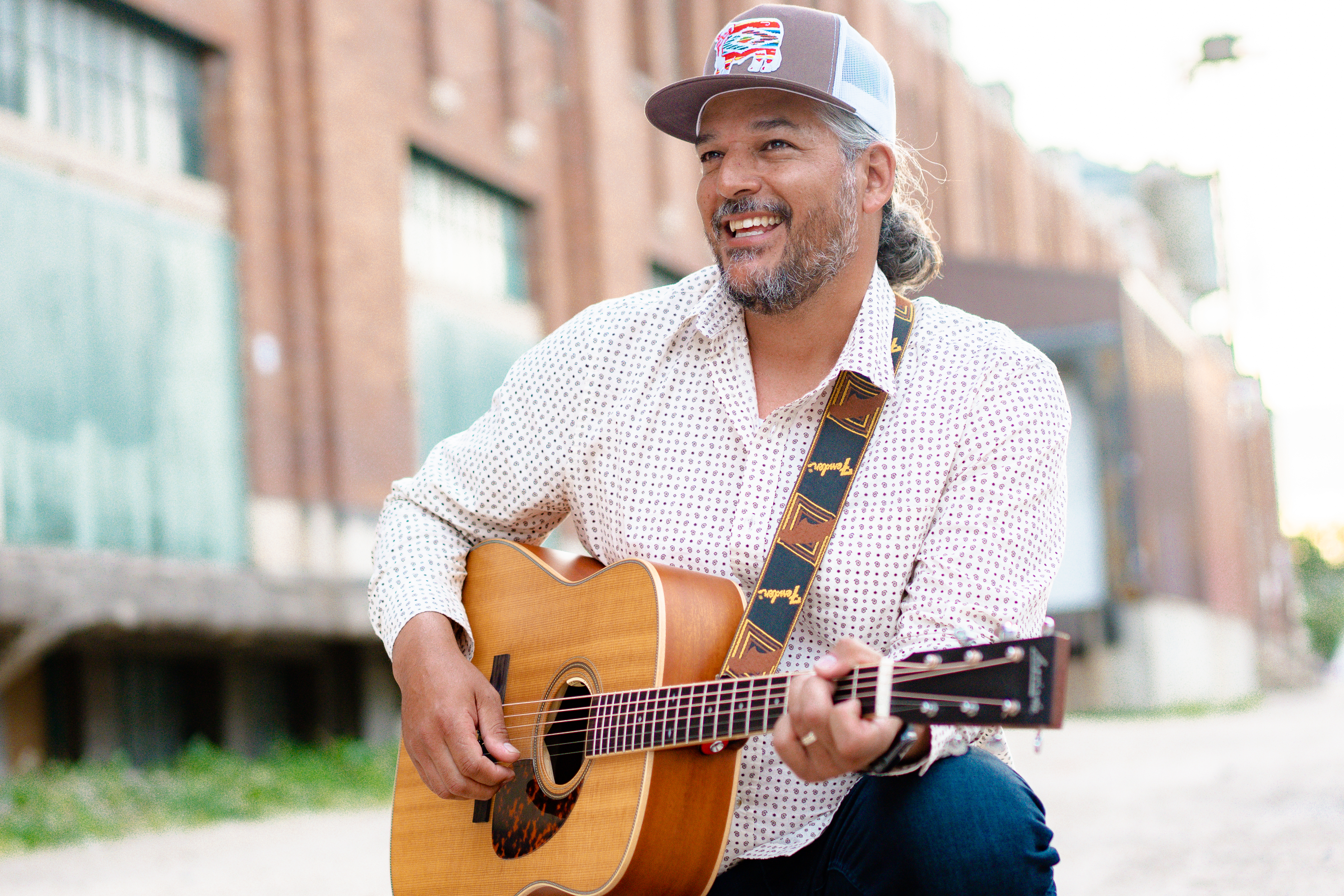 In a musical journey that celebrates his First Nations culture, roots-rock musician from Canada's Far North, Adrian Sutherland, has released two captivating singles from his upcoming album that will leave a lasting impact.
Releasing two new singles simultaneously may raise questions, but when you combine both titles, they form the title of his sophomore album, "Precious Diamonds," - set for release on March 15, 2024. 
During Sutherland's travels to Nashville in May of 2023, he recorded ten tracks for "Precious Diamonds" with GRAMMY-winning producer and legendary musician Colin Linden. This marks the second time the two have collaborated since Adrian's JUNO-nominated debut album When The Magic Hits, recorded remotely during the pandemic.
"I am honoured to have worked with Adrian on this album. Adrian is so free… free of pretense, free of constraints, and free of limitations on where his music could go," said Linden. "His life experience and genuine musicality shine through in every note. He is really one of the best and most honest artists anyone could work with."
Colin also brought Greg Calbi and Steve Fallone (Sterling Sound, New Jersey) on board for album mastering.
Both new singles, Precious and Diamonds, were co-written with brothers Chris Gormley and Matt Gormley, who have become frequent writing partners on some of Adrian's solo music.
ABOUT PRECIOUS
PRECIOUS was inspired by soulful Black music that came out of the South. It comes from a place of being oppressed - something that Indigenous Peoples and People of Colour understand all too well. It's an ode to the age-old fight for freedoms and rights that is still happening worldwide today. The song also pays homage to Mother Earth and her land protectors in its declaration, "This land is precious." It features a solid back-beat and powerful pow-wow singing, creating an anthem-like feel and culminating into a commanding crescendo at the bridge.
Performing on the track is Sutherland on vocals and acoustic guitar, Linden on vocals, acoustic, electric, and resonator guitars, John Dymond on bass, and Gary Craig on drums. Listen to Precious on all streaming platforms here.
ABOUT DIAMONDS
DIAMONDS is an uplifting song built around the main hook, "We're like diamonds." The idea that people came from the sky up above and were made from the sun was fun to explore lyrically and a belief rooted in Adrian Sutherland's First Nation / Cree culture. Also, diamonds are considered precious, with each gem being unique - in the same way that human life is precious, with each person being unique. The instrumentation in the song includes accordion and B3 organ, and the catchy melody makes you want to sing along.
Performing on the track is Sutherland on main vocals and acoustic guitar, Linden on electric and acoustic guitar and harmony, John Dymond on bass, Gart Craig on drums, Jeff Taylor on Accordion, and Janice Powers on B3 organ. Listen to Diamonds on all streaming platforms here.